Irish Flute - Concert Irish Flute with 8 keys is adapted from fine English flute of the 1800's for Irish performance or re-creation of Victorian-era classical music.
This Irish flute has a Conical bore, tuning head joint with complete metal line inside, with slightly offset L3 and R3, 8 keys:
Rright hand Eb/D# key, right hand F key, left hand Long F key, right hand long C key, left hand thumb Bb/A# key, left little finger G#/Ab key, right little finger Low C#/Db key, right Little finger Low C key).
Made of Indian Cocobolo wood with imitation Ivory rings. Comes with case.




Hakam Din
Irish 8 key Flute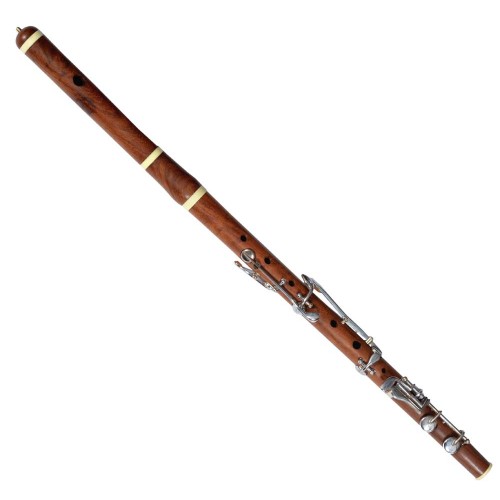 Average rating:

5

, based on

1

reviews
Irish Concert | 8 keys
Product Code: IF200-R
Availability: In Stock