Early Period Vintage Historical Clarinet. This Clarinet is a reproduction of original J.H. Ebble White, 24 High St, Aldgate, London from 1800s clarinet. With thorough examination and measurement of the original Clarinet it's built with a commitment to both authenticity and performing quality.
It has 8 finger holes and 6 brass keys (register, throat A, Ab/Eb, F#/C#, E/B and throat trill key) for any music by Mozart, Beethoven, the Stamitz family and other composers of the 1700s. The body is made of Indian Cocobolo wood with imitation Ivory rings. Comes with case and accessories.
With A=430, A=440 barrels.
Hakam Din
Period Clarinet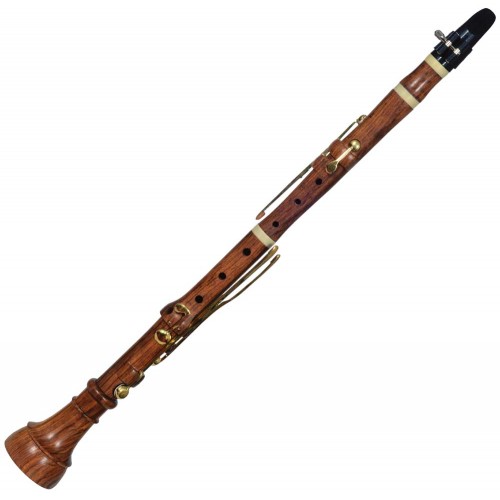 Average rating:

4.5

, based on

4

reviews
Period Clarinet
Product Code: PC-1
Availability: In Stock