With slightly bigger tone holes, this model is considered as "late version" of Baroque flute. Its for traditional Irish performance or re-creation of Victorian-era classical music and any music by Mozart, Beethoven, the Stamitz family and other composers of the 18th Century.

This is a copy of an original Baroque Flute made by D'Almaine, London from 19th Century, of Indian Cocobolo wood with imitation Ivory rings and a brass key. Comes with a Case & fingering chart.

Excellent intonation, with thorough examination and measurement of the original instrument it's built with a commitment to both authenticity and performing quality.

The pitch is A=415. please check the box. If you want 440 and/or 430 additional middle joints "Corps de Rechange" , it will be US$ 25 each)
Baroque Flute - Traversflöten - Transverse flute - História Barroco De La Flauta - Traverso Flauto

Hakam Din
Baroque Flute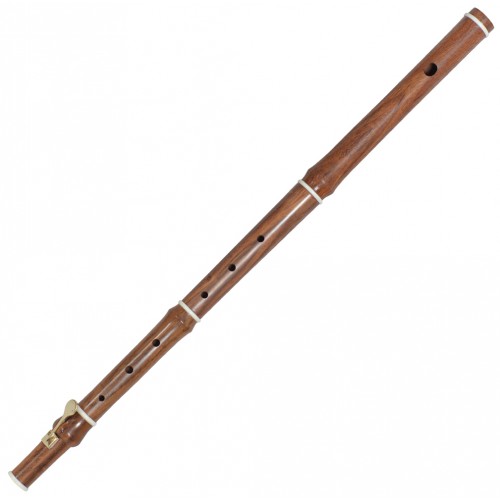 Average rating:

5

, based on

8

reviews
Baroque Flute D'Almaine
Product Code: DA96-R
Availability: In Stock