This Baroque Flute is a copy of an instrument made by G.A. Rottenburgh in 18th Century (1709-1790, Brussels). It has a screw-cork and a foot register which can be pulled out.
This Baroque flute covers a large spectrum of flute repertoire including music by Vivaldi, Händel, and Bach.

At A=415 hz, it is for Traditional Irish performance or re-creation of Victorian-era classical music and any music by Mozart, Beethoven, the Stamitz family and other composers of the 18th Century.

This copy is made from Indian Cocobollo. The pitch is A=415 hz
Comes with fingering chart.
Hakam Din
Baroque Flute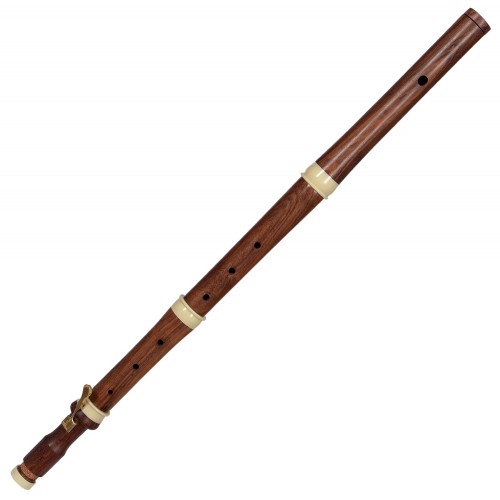 Average rating:

5

, based on

1

reviews
Baroque Flute G.A. Rottenburgh
Product Code: GA96-R
Availability: In Stock