The Palanca flute possesses the most diverse tonal shades. The notes that on many baroque flutes that are usually very muted, crossfingered notes such as F, G sharp or B are especially robust and dense on this flute.

Carlo Palanca was an active Musician and instrument maker in Turin, where he died at the age of 95 in 1783. This is a copy of an instrument he made, of Indian Cocobolo wood with imitation Ivory rings and a brass key. Comes with a Case & fingering chart.
The Palanca flute can be described as a universal Baroque flute that covers a large spectrum of flute repertoire including music by Vivaldi, Händel, and Bach. While it shares many of the sound characteristics of early 18th-century flutes it provides much of the facility of the classical flute and is an ideal flute for those experienced concert flute players wishing to take up the Baroque flute.
The pitch is A=415. please check the box. If you want 440 additional middle joint "Corps de Rechange" , it will be US$ 50 extra)
Baroque Flute - Traversflöten - Transverse flute - História Barroco De La Flauta - Traverso Flauto

Hakam Din
Baroque Flute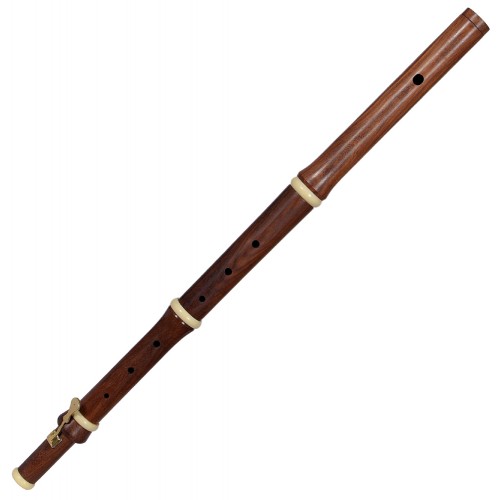 Average rating:

5

, based on

2

reviews
Baroque Flute C. Palanca
Product Code: CP96-R
Availability: In Stock